About Us
Located in Cape Vincent N.Y. About 30 minutes from Watertown/Forth Drum and just across the border from Canada. We offer 10x10 and 10x12 stalls, 3xday feeding, and daily turnout. We have a large 95x100 well lit indoor arena and offer lessons to all ages.
People
This is a family owned and operated business. The owners are Greg and Linda Knapp. Together with their daughters, Katharina and Melinda, and Grandmother, Mary Lou Bourcy, they strive to provide the best care for horses and equestrians alike.

Virtual Tour
Below are the key points to our stable, live tours are offered any day of the week, by appointment only.


This picture was taken down the alley way- to the right would be the sink & tack room, and to the left would be the feed room.




This picture is of the sink area. We provide both cold & hot water year round.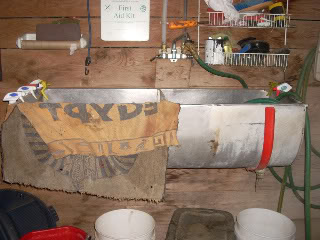 This picture is of the tack room. Our supplier Poullen grains, most of our borders also require supplement of all kind, most are from SmartPak.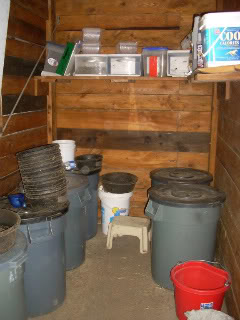 This picture is of the heated tack room, each boarder is provided with a top shelf, 2 saddle racks, a big hook, and a three foot space underneath for a trunk.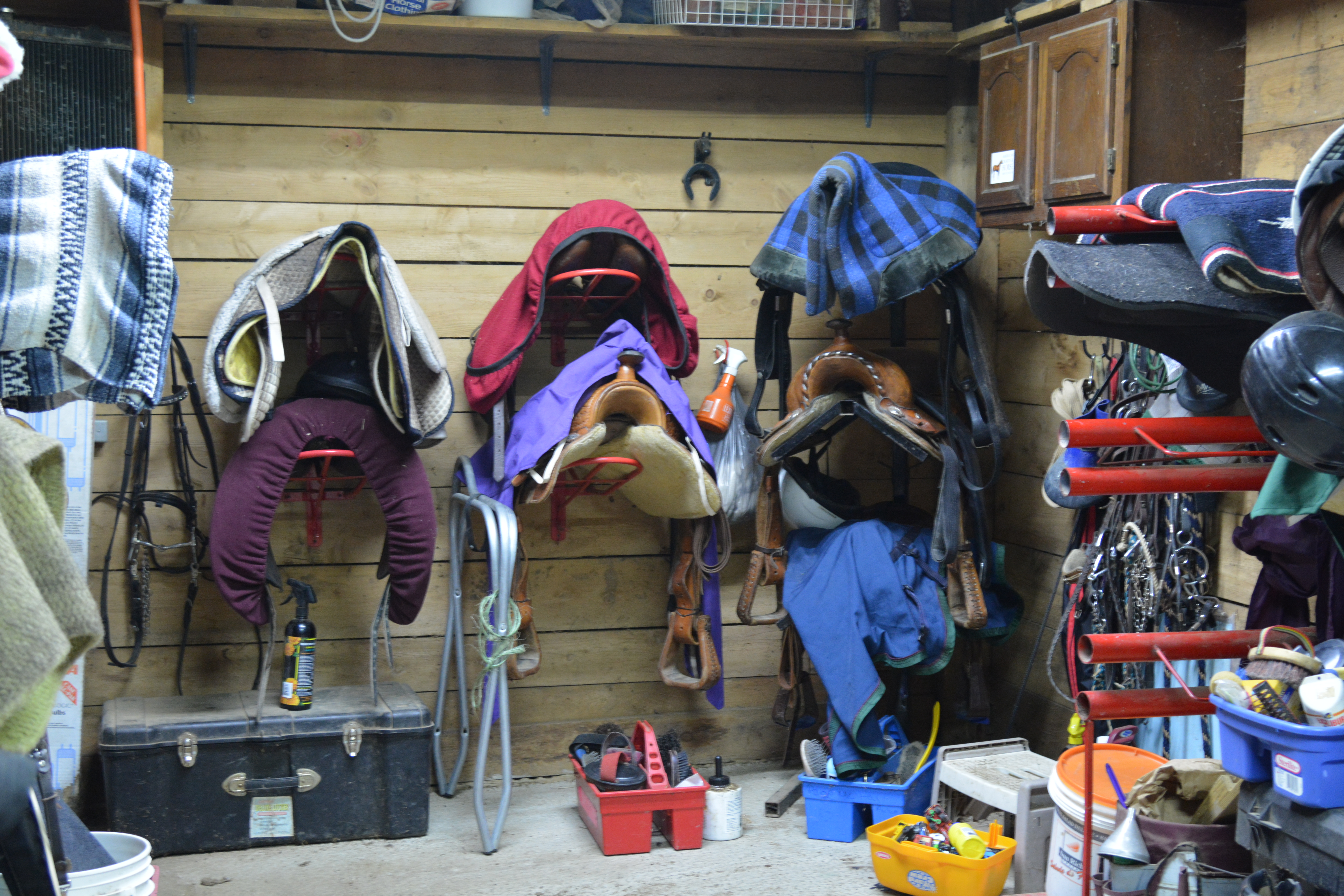 This picture is from the opposite end of the alley way, looking back on where the previous pictures were taken. To the right is the entrance to the arena.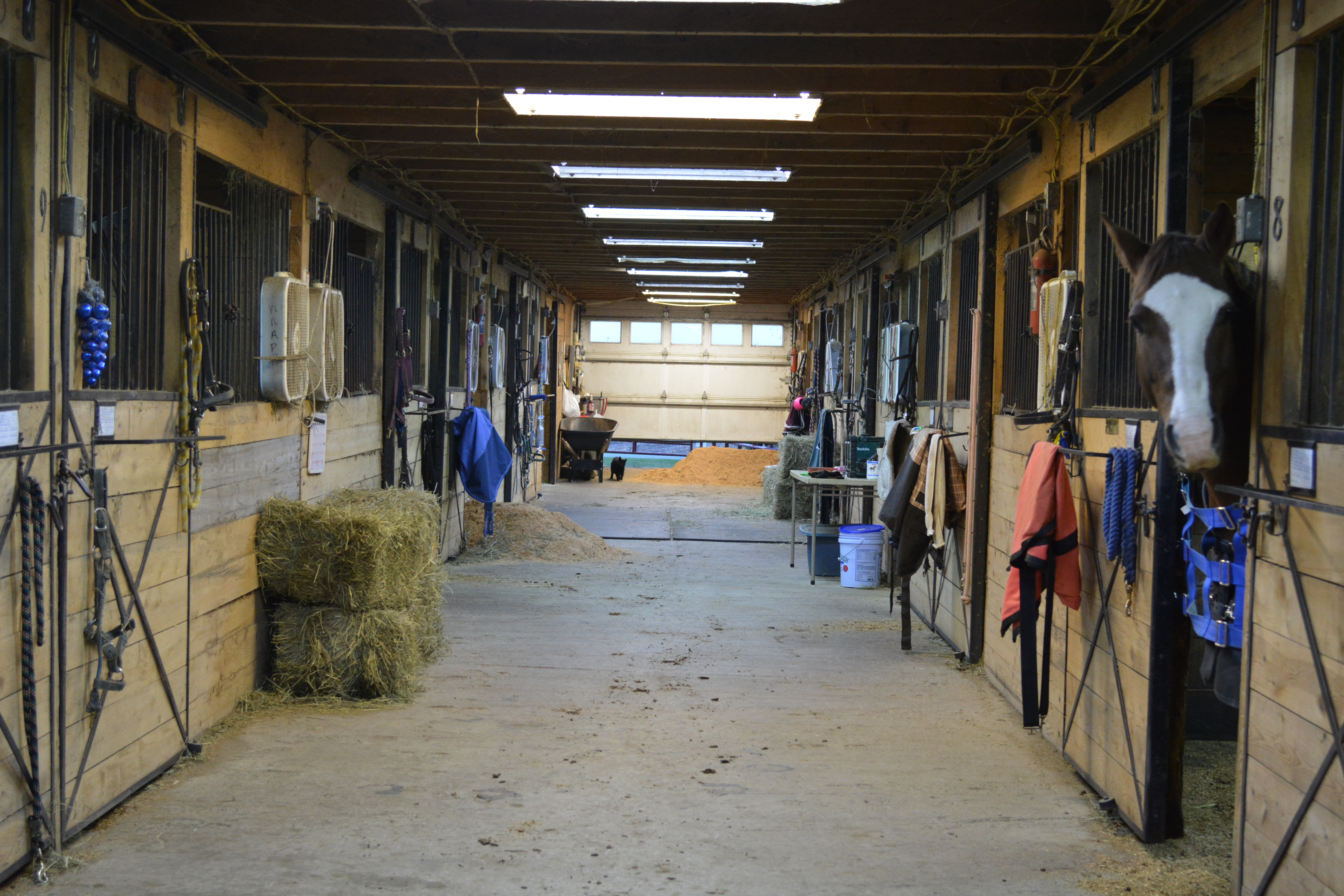 These are a few pictures of our 95 x 100 well-lit indoor arena. We make sure the arena is well cared for and that the dust is kept to a minimum.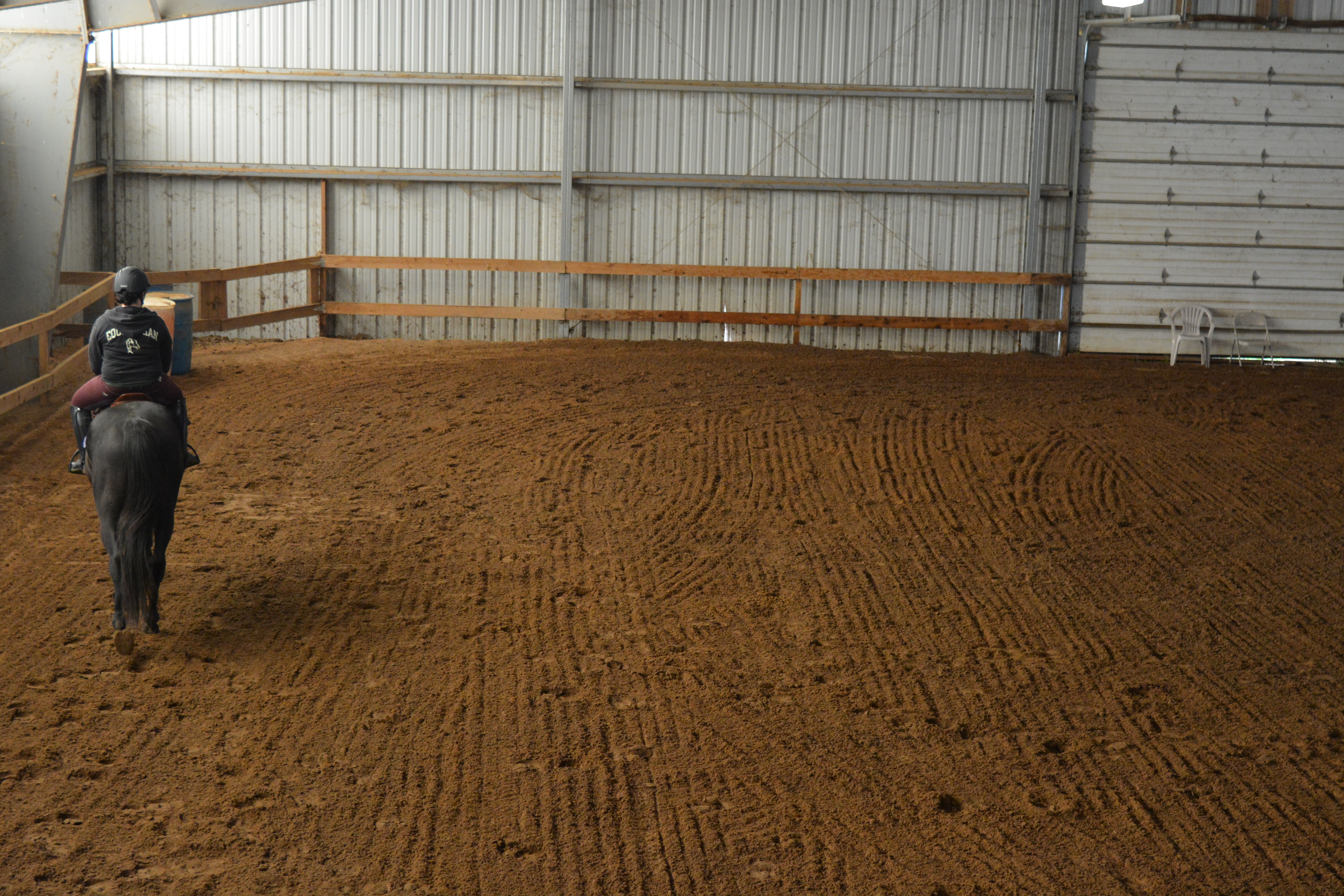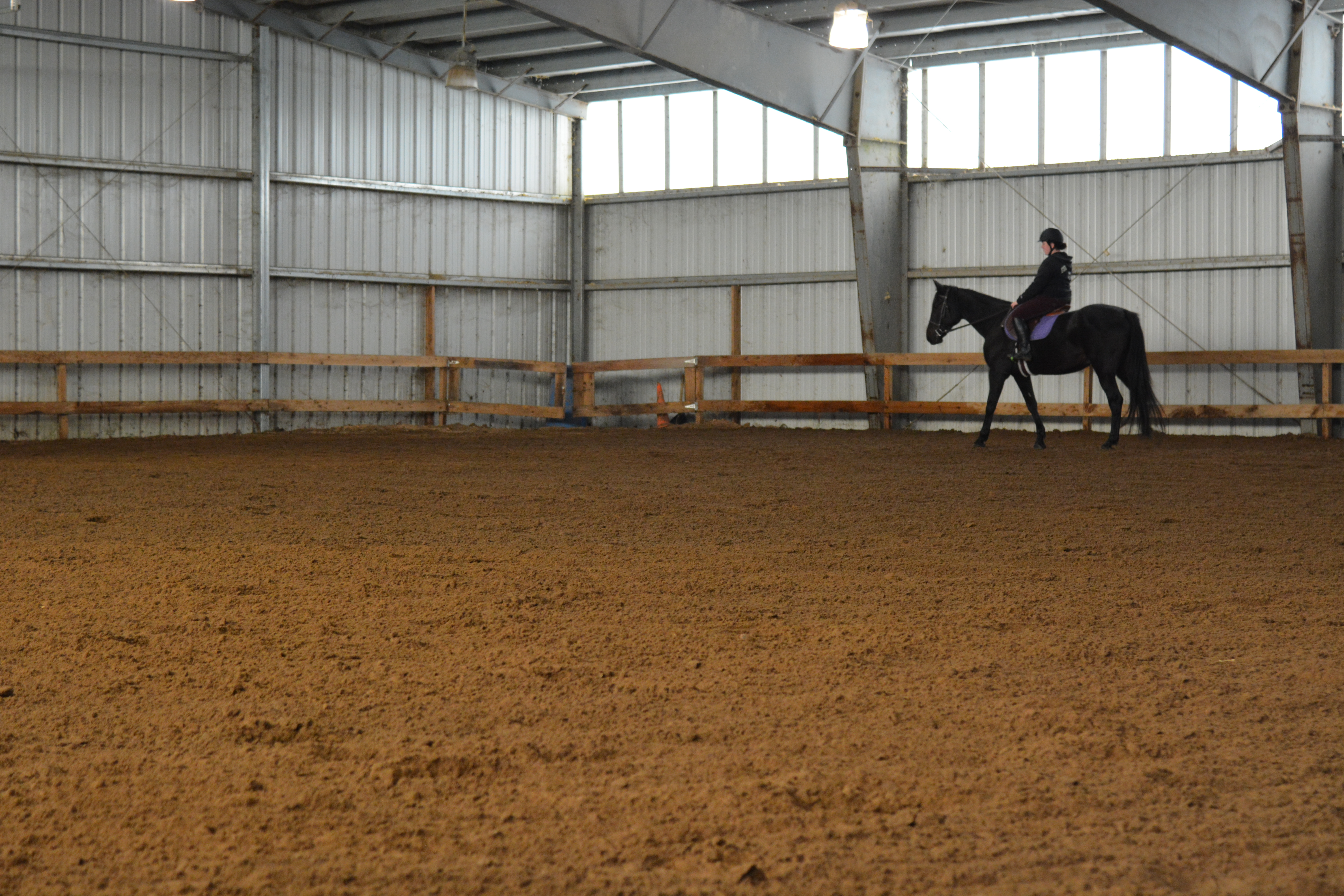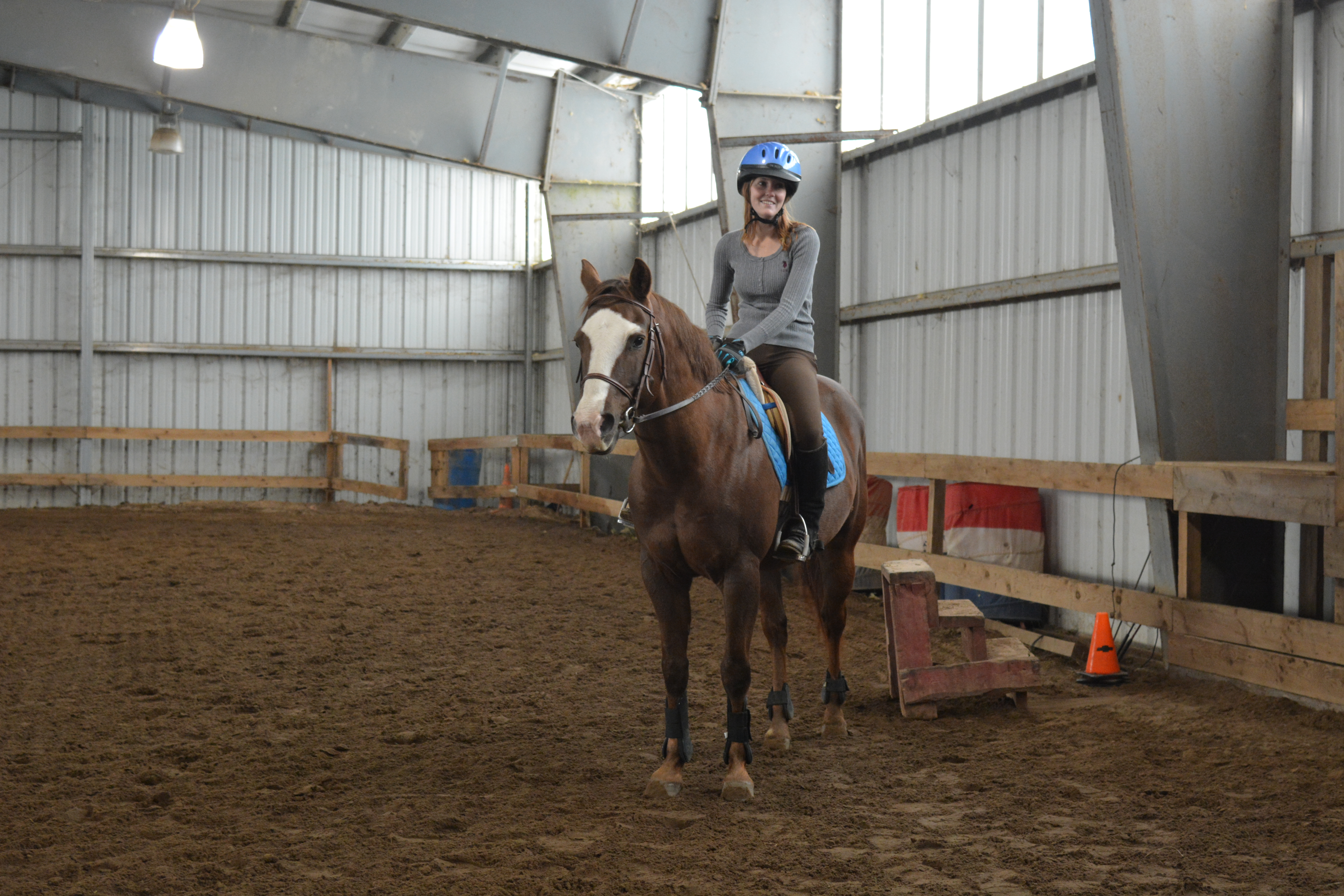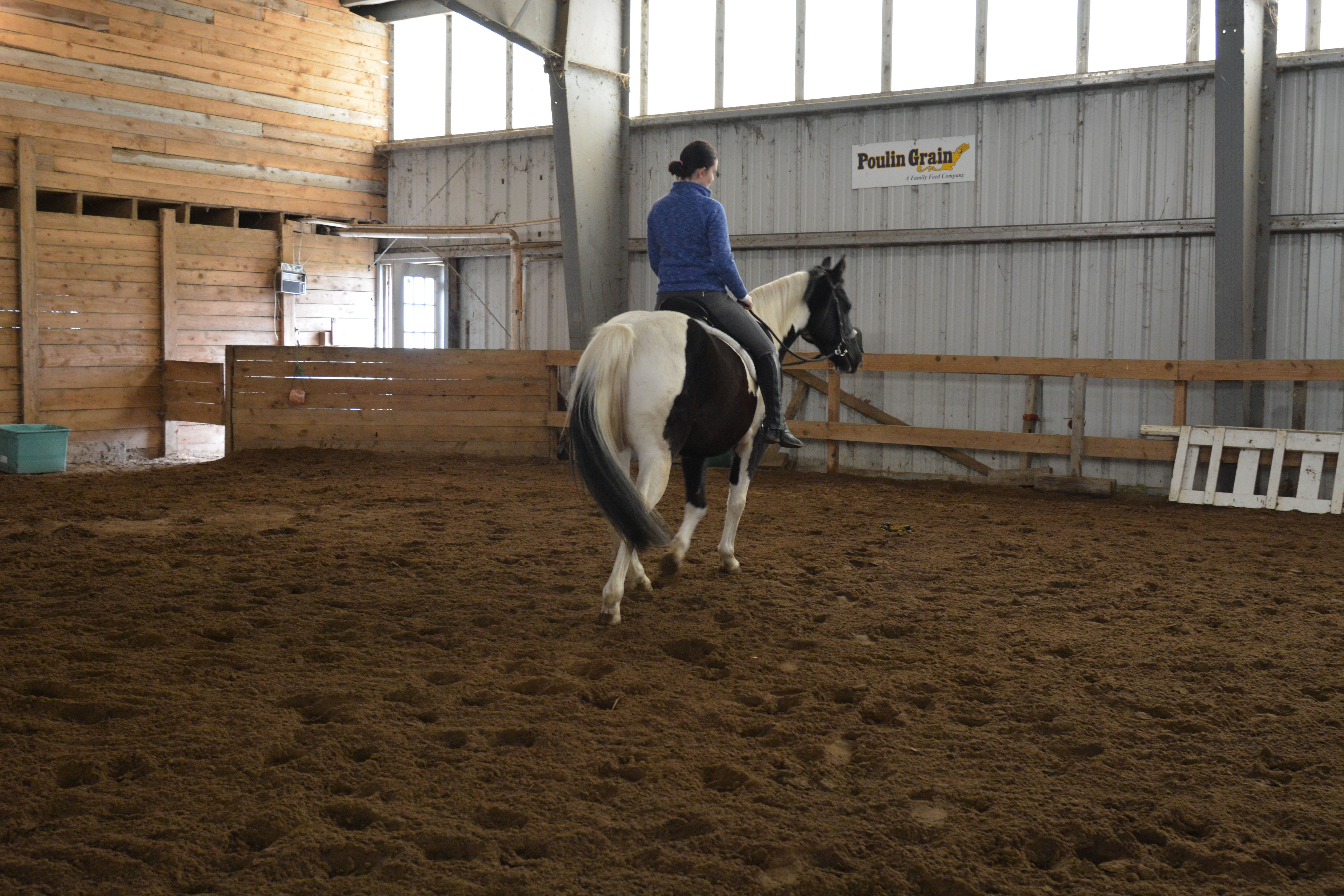 Stall Preview
We offer both 10x10 & 10x12 stalls.Each stall, has a natural floor retention system, and is well bedded with green sawdust, from a local supplier.

This is the front of all the stalls, with a saddle rack, extra hooks, personalized information plate, & a place to hand your horses name plate. The other pictures are a view of the stall from the doorway.
This is the floor retention system, which adds extra draining.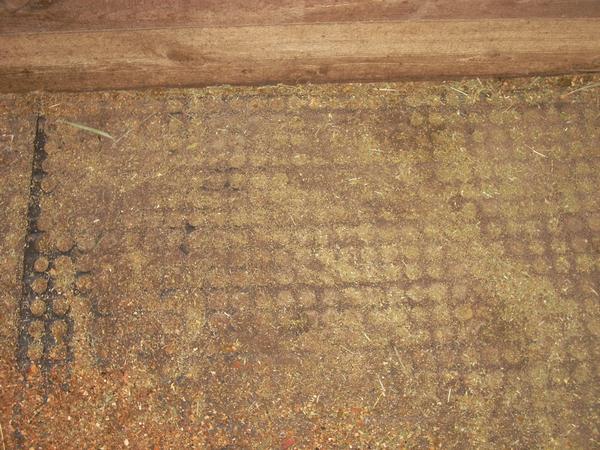 Each stall has an above ground hay rack, it also unlatches to swing outward, for easy access from the outside of the stall.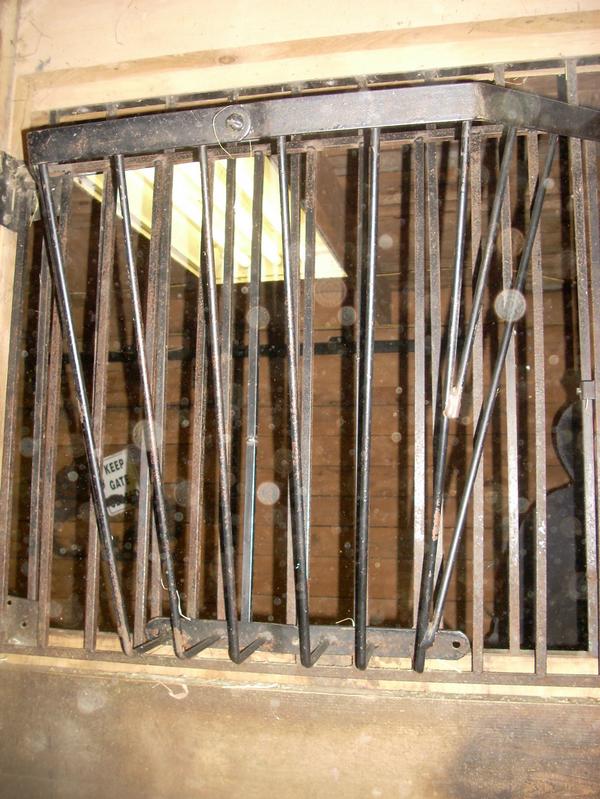 Each horse has available 24/7 water and salt. The waters are cleaned weekly, and can be heated in the winter.